Fishes
Cooking methods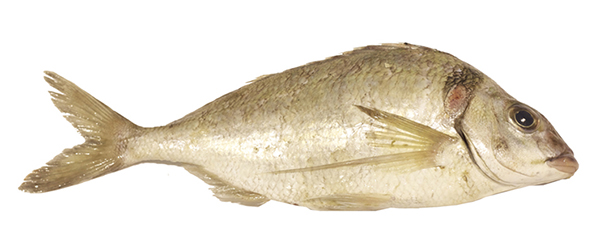 Jackass Morwong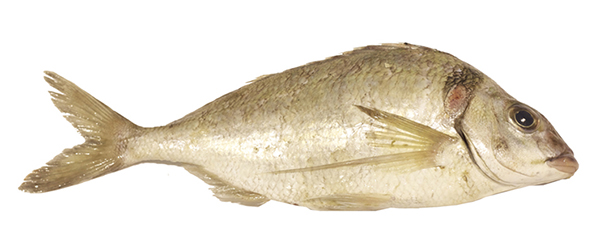 Rating
Bad
Standard Names
Jackass Morwong, known as Tarakihi or Teraki in NZ, often incorrectly sold as Sea Bream
---
Jackass Morwong is part of the Morwong family, and is identified by a broad dark 'collar' directly behind the head. It is often sold (incorrectly) as 'Sea Bream', a name which damages the consumer's ability to make an informed choice about what they are purchasing. It is found in deep coastal waters throughout the southern portion of Australia, from Southern QLD to Perth, WA, including large populations in Bass Strait and around Tasmania. It is predominantly caught wild by demersal trawl fisheries, with small quantities taken by trap fisheries in southern NSW. Though small, thye can live for over 30 years. Also imported from New Zealand.
Government Stock Assessment
Overfishing
Biomass
Conservation Group Listing
Accreditations
Australia
(Commonwealth fisheries)
Not Subject to Overfishing
Not Overfished
Say No
–
NSW
Fully Fished
–
New Zealand
Stocks 'At or Above' target levels
Forest and Bird list Tarakihi from the West Coast and top of the South Island as 'OK but some concerns' ("eat less of")
–
Forest and Bird list Tarakihi from all other areas as 'Worst Choice' ("don't eat")
What do these terms mean?
The why and how of sustainability
The AMCS' 'Say No' rating comes from concerns about the fishing methods used, citing possible environmental damage, interactions with threatened species and discards as worries. Likewise Forest & Bird list concerns about the affects of trawling and the absence of quantitative stock assessments or a management plan for the species. While stocks of Jackass Morwong themselves are considered healthy by the relevant management authorities, it would appear that there are concerns about the broader environmental impacts of fishing for this species. In Australia, much is being done to mitigate interactions between fishing vessels and other species. As of yet this hasn't proven to be enough to satisfy the AMCS. Does it satisfy you?
Sustainable Alternatives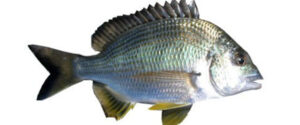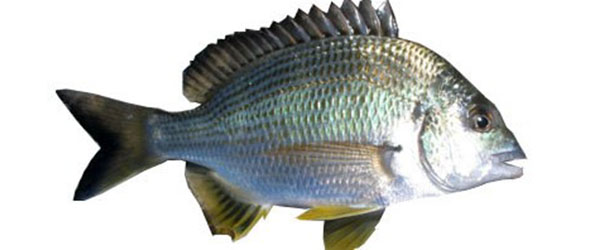 Small Jackass Morwong are a popular 'plate-sized' fish to roast, steam or BBQ. The moist, sweet flesh of the BREAM family are an excellent alternative when cooking plate-sized fish, and fillets can be panfried, steamed, poached or grilled.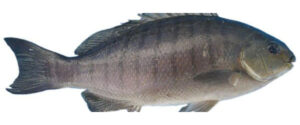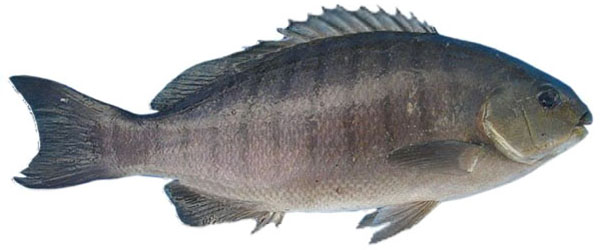 The moist white flesh of LUDERICK can easily be used in place of Jackass Morwong whether cooking fillets or whole fish.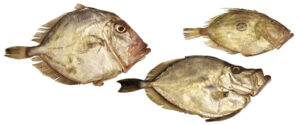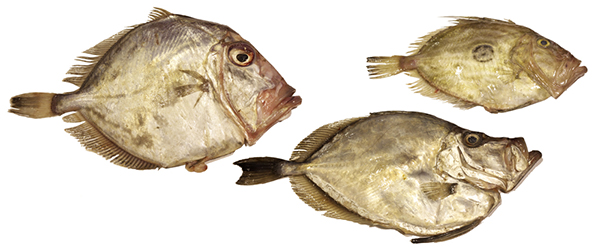 Jackass Morwong has creamy, white, medium-firm flesh that can be replaced by Dory in recipes calling for both whole fish and fillets.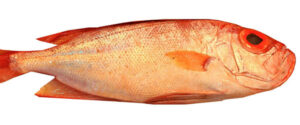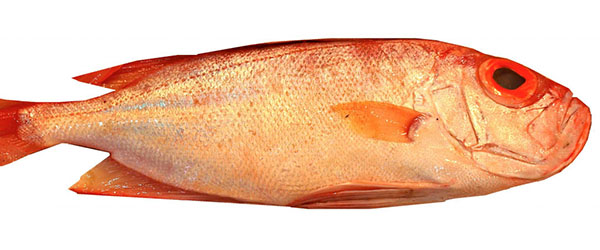 The flesh of Redfish and Morwong is similar, being white, medium-firm and mildly sweet. Use small Redfish in place of plate-size jackass Morwong, or use fillets as a suitable alternative with very similar cooking times.