Fishes
Cooking methods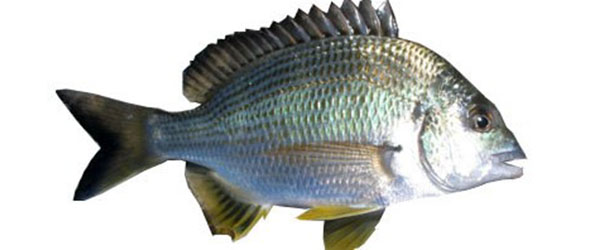 Bream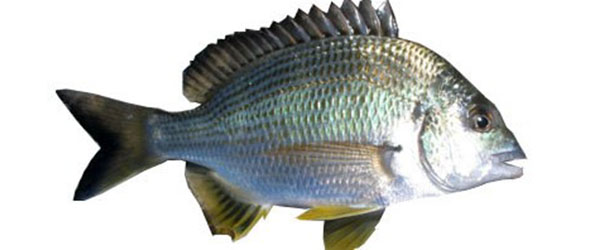 Rating
Good
Standard Names
Black Bream, Yellowfin Bream, Frypan Bream, Pikey Bream, Tarwhine
---
The catch-all term Bream refers to many species, often marketed without differentiation except where individual species are fished and well known.
There is understandable confusion at market because of misnaming of species ranging from Sea Perches and Morwongs to true Snappers (see Tropical Snappers) and Emperors (of which Seabream is a member). The common Snapper is actually part of the Bream family, but the name Snapper has been retained because of its historical use for the species.
Breams are mainly wild caught estuary fish, but are also found in inshore coastal waters. They are available year round, with individual species peaking at different times of the year.
Government Stock Assessment
Overfishing
Biomass
AMCS Listing
Accreditations
Black Bream
Gippsland Lakes
Stocks Depleting
–
–
Yellowfin Bream
NSW
Fully Fished
Better Choice
–
QLD
Sustainably Fished
Better Choice
–
Bream (Other Species)
QLD
No Assessment Made
What do these terms mean?
The why and how of sustainability
Differing status of stocks by State but most considered at least adequate or sustainably fished.
Preparation and cooking
BREAM from estuaries and rivers tend to have darker colourings and a coarser flavour then those from coastal waters. Bream is a popular fish to serve WHOLE (baked, grilled, steamed or deep fried, often with Asian flavours), as they are plate-sized and the delicate sweet flesh retains its moisture when cooked on the bone.
FILLETS are soft and pale white. They are well suited to simple panfrying or gentle cooking methods such as steaming and poaching.
Check out a recipe by Chef Paul Cooper for Black Bream with Choucroute, Carrots and Red Wine Bearnaise