Salt and Pepper Squid is a now ubiquitous favourite, found in cafes, restaurants, fish & chippies and pubs around the country.
It's really easy to make at home – the secret to crisp and tender squid is hot, clean oil, the freshest squid or calamari you can get your hands on, and a very light dusting of flour.
Try serving salt and pepper squid with this delicious homemade sweet chilli and lime dressing.
Preparation time:

20 minutes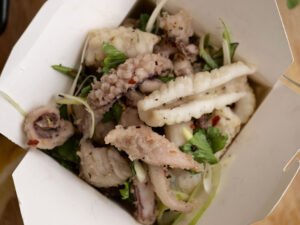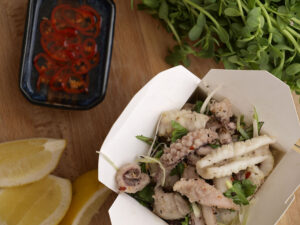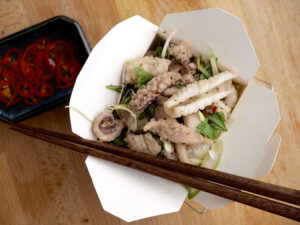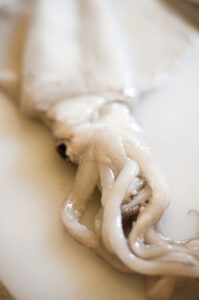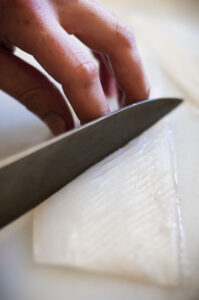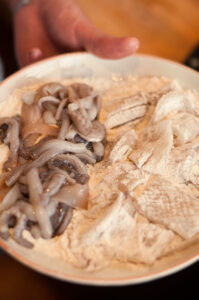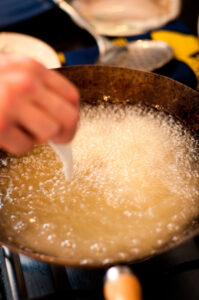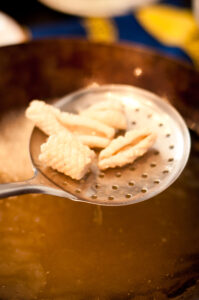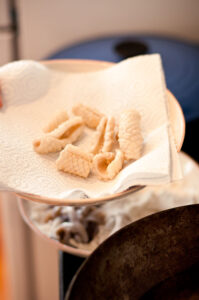 Ingredients
1 large Squid or Calamari, cleaned1 Cup of plain flour, for dusting
1 L vegetable or canola oil
For the Salt & Pepper Mix
1 Tbs peppercorns
1/2 Tbs Szechuan peppercorn
3 Tbs coarse salt
1 Tsp chilli flakes
To Garnish
½ C torn herb – try coriander, basil and mint. Use Thai basil or Vietnamese mint if you're feeling a bit more adventurous.
1 spring onion, shredded
Sweet Chilli Sauce
½ C shaved palm sugar
¼ C water
¼ C lime juice
2 red chillies
Pinch of salt
Method

Place sugar and water in a saucepan and bring to a simmer, stirring until all sugar is dissolved. Remove from the heat. When cool, add lime juice and finely chopped chillies (deseeded if you want a milder chilli kick)
Season the dressing with salt or a small dash of fish sauce. Check the seasoning and if necessary adjust until the lime juice, sugar, salt and chilli are in balance to your taste. Set aside. This chilli sauce can be stored in a jar in the refrigerator, but be aware that the intensity of the chilli will increase the longer it is kept.
For the Spice Mix

Grind peppers and salt in a spice grinder or mortar and pestle. Add chilli flakes and set aside
Score the squid tube in a small crosshatch pattern and cut into 2.5cm squares. Cut legs (tentacles) into similar lengths. Dust pieces lightly in flour, shaking off any excess.
In a deep pan or wok heat the oil on a medium heat. Test the heat by adding a small piece of bread, it should bubble and turn golden in around 20 seconds. When the oil is ready, add squid pieces in small batches. Don't add too many pieces at once to the oil, or you will bring down the temperature of the oil. Please be careful – Deep frying can be dangerous. Beware of spitting oil.
Fry pieces for 30 seconds-1 minute, until they are tender and crisp (but not necessarily golden). Remove pieces carefully from the oil and drain on absorbent paper. Repeat with remaining squid until all is fried.
Season fried squid pieces generously with the spice mix and toss with torn herbs and shredded spring onion. Serve hot accompanied by the chilli lime sauce and wedges of lemon or lime.