Fishes
Cooking methods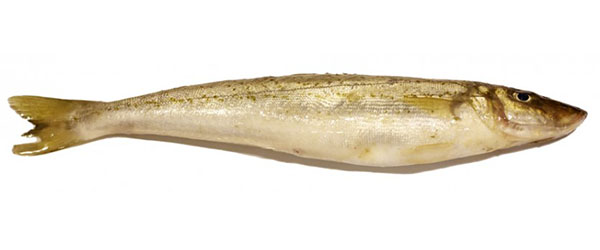 Whiting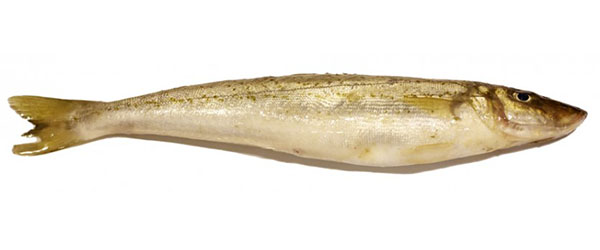 Rating
Good
Standard Names
King George Whiting, Sand Whiting, Yellowfin Whiting, Trumpeter Whiting, various School Whiting (group) and others
---
Whiting are coastal marine fish, of which 13 species occur in Australian waters. The largest and most popular of the Whiting family is the King George Whiting (KGW). They occur in schools in coastal and estuarine waters where they are caught by handline and various netting methods. The most commercially important fisheries occur in the Southern portion of Australia, especially SA, where KGW is the state's most valuable finfish. Except for KGW and occasionally Sand Whiting, species are often labelled only as 'Whiting' at market. Australian Whiting are unrelated to imported whiting such as North Sea Whiting and NZ Southern Blue Whiting, which are more closely related to Atlantic Cod and Pollock.
Government Stock Assessment
Overfishing
Biomass
AMCS Listing
Accreditations
School Whiting
Commonwealth
No Overfishing
Not Overfished
Better Choice
–
King George
Whiting
VIC
Environmentally Limited
Better Choice
SASAP Certified
Sustainable
SA
Not Overfished
Better Choice
–
WA
Not Assessed
–
Sand Whiting
NSW
Fully Fished
Better Choice
–
QLD
Sustainably Fished
Better Choice
–
Stout Whiting
NSW
Moderately Fished
Better Choice
QLD
Sustainably Fished
Better Choice
–
Trumpeter Whiting
NSW
Undefined
Better Choice
–
Yellowfin Whiting
WA
Not Assessed
Better Choice
–
What do these terms mean?
The why and how of sustainability
These little guys look like a good choice - GFBF tick of approval!
Preparation and cooking
WHITING are well regarded for their delicate, sweet white flesh. They are an excellent plate-sized fish to Roast or BBQ whole.
They can also be 'butterflied' to present whole but without most bones for quick and easy cooking and serving.
Fillets require careful handling but are versatile. They can be steamed, poached, panfried, or grilled. Also a great fish for deep frying, especially with a coating such as a batter or crumb.
Whiting are delicate and fillets are thin, so avoid overcooking by cooking for only a very short amount of time.
Check out the GFBF recipe Sand Whiting with Spring Salad and Sauce Gribiche