The Locavore Edition, June 2012 – We discuss sustainable seafood options and the role of various groups in the sustainability discussion.

Broadsheet Melbourne, March 28th 2012 – Oliver recommends Black Bream and Marron as his favourite sustainable seafood choices in Autumn.

OnFood, August 2nd 2011 – GFBF give OnFood 5 tips for eating fish sustainably and a recipe for Mussels with Potato, Fennel and Saffron.
Lifehacker Australia, July 5th 2011 – Australian edition of daily weblog highlights GoodFishBadFish.
Lifehacker USA, July 5th 2011 – US edition of daily weblog adds an American voice to the GoodFishBadFish article on Lifehacker Australia.
Vogue Living, July/August 2011 – A snippet on the FOOD CHAIN page 'Latest Links to top restaurants, bars, food and fine dining'.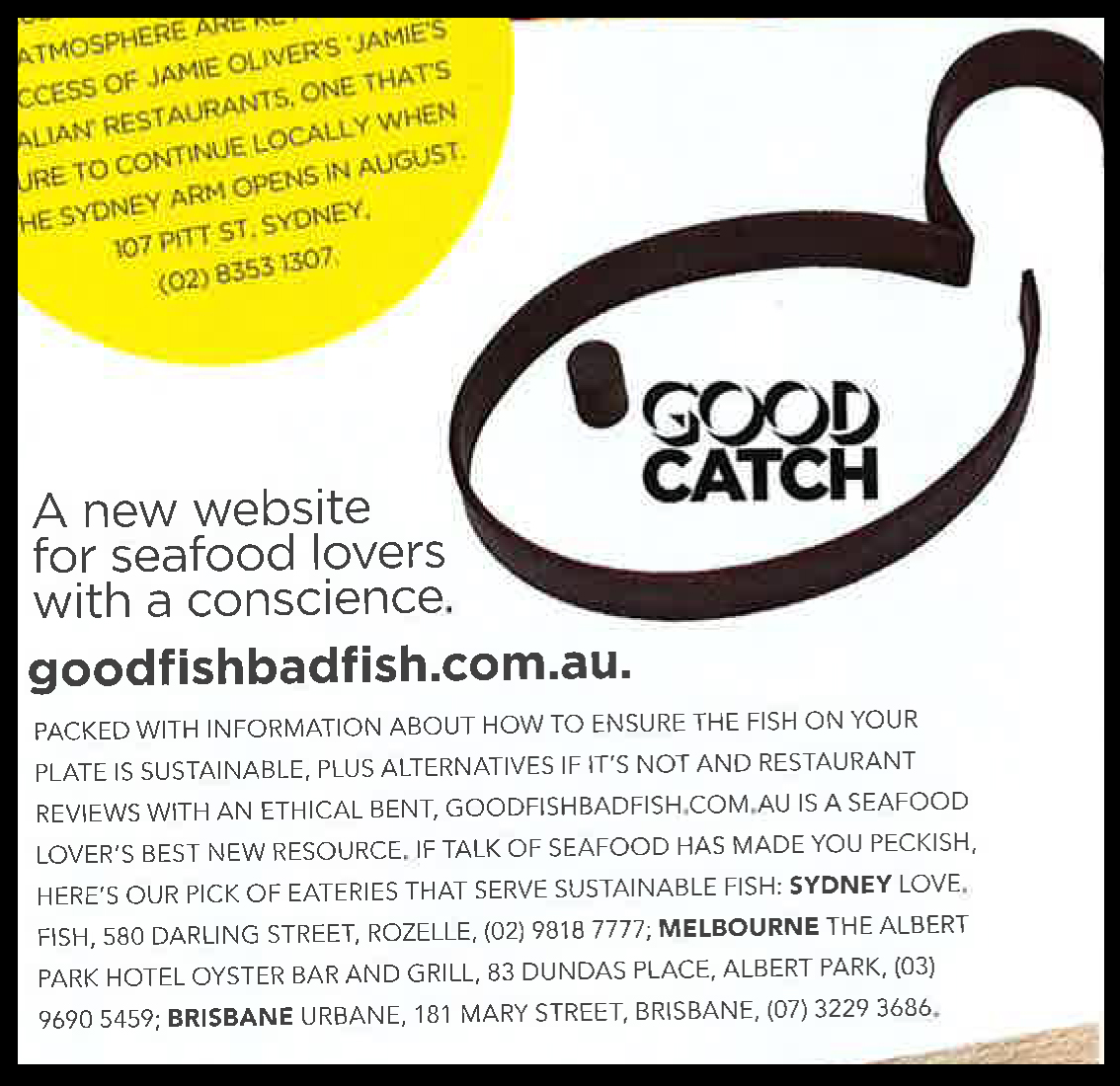 The Age, May 30th 2011 – Paul Best talks sustainable seafood with people from all over the industry, including Oliver Edwards from GoodFishBadFish.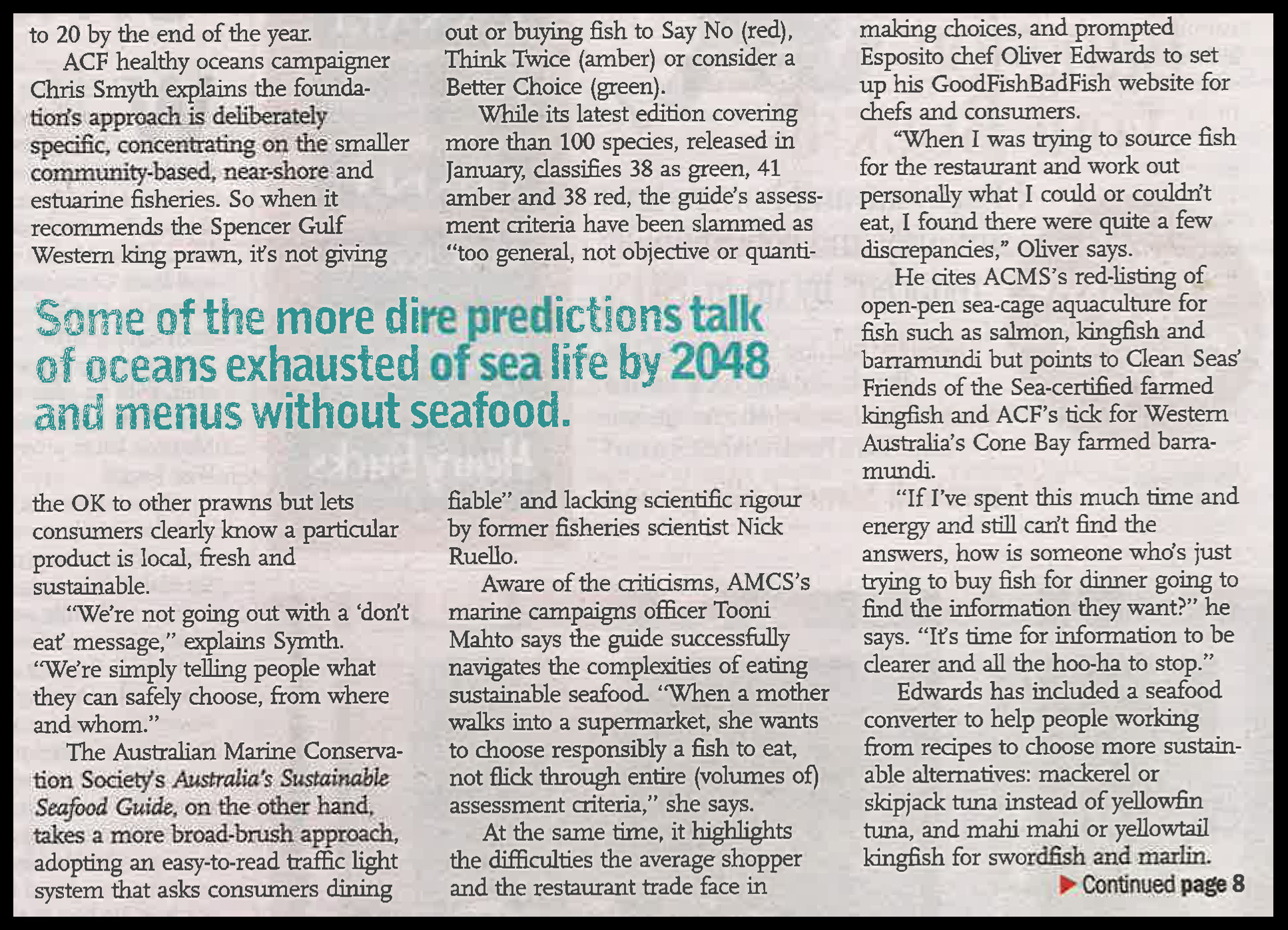 Broadsheet Melbourne, March 21st 2011 – Oliver chats about sustainable seafood and the inspiration behind GoodFishBadFish.