Fishes
Cooking methods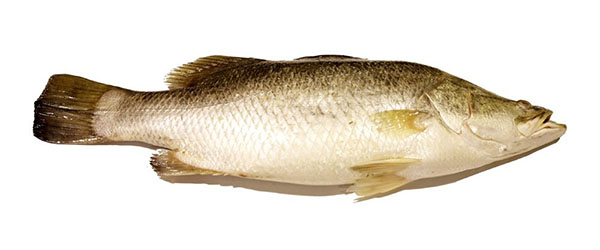 Barramundi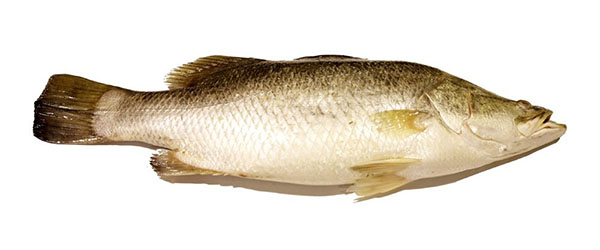 Rating
Rethink
Standard Names
Barramundi
---
Barramundi is an Aboriginal word meaning 'Large Scales'. It is one of Australia's most sought after recreational fish and also has an important commercial fishery.
Wild caught fish from the tropical north (mainly NT and QLD) are taken by gillnet and handline between February and October, with seasonal closures to the fisheries differing by state. Barramundi are farmed in both land based fresh water systems and in sea cages. Farmed Barramundi are usually marketed as 'Baby' or 'Plate sized', at about 30cm and under 2kg.
Barramundi is also imported from Asia, usually filleted and frozen. A similar fish, Nile Perch, is imported from Africa. It cannot be legally sold as Barramundi, though mislabelling does occur.
Government Stock Assessment
AMCS Listing
Accreditations
NT
Sustainable
Eat Less
–
WA
Sustainable
Eat Less
–
QLD
Sustainable
Say No
–
Farmed
(Land-based pond &
tank and sea-cage)
–
Better Choice
–
What do these terms mean?
The why and how of sustainability
The majority of the Barramundi available at market is farmed, and sustainable. If you are looking at smaller, 'plate-sized' fish (rather than large fillets or portions) they are almost definitely farmed.
Farmed Barramundi rely on some wild caught fish for feed, though the use of this is declining and many farms have achieved a 1:1 feed conversion ratio (FCR). This means that they produce as much fish as they take out of the ocean for feed. Land-based farms account for the vast majority of farmed fish, with only small amounts coming from ocean-based sea pens. Land-based farms have low impacts on local environments, with waste water recycled, treated, or even used as fertiliser. They are also unlikely to ever spread disease to wild fish populations.
There is some bycatch from wild gillnet fisheries, so fish caught by handline are preferable. The AMCS cites concerns about threatened species interactions in Barramundi fisheries as one of the reasons for their 'Say No' recommendation for fish from QLD.
More information on Government stock assessments and the wild barramundi fishery is available here
More information on the AMCS assessments for Barramundi is available here
Preparation and cooking
Barramundi is popular for a reason! The firm white/grey flesh with a large meaty flake is delicious and well-suited to a range of cooking methods. It is robust enough to grill, fry, roast or bake on high heats – these techniques will result in crisp roast skin that is a real treat. Try BBQ'ing or roasting portioned fillets for 5-8 minutes on high heat, or cook a whole plate sized fish in the oven for 15-20 minutes.
Barramundi is also well suited to gentler methods of cookery. Steaming or poaching barramundi will result in juicy, moist flesh with an almost sticky, gelatinous mouthfeel. Try steaming portioned fillets, or whole fish, with Asian flavours such as ginger, spring onion and sesame.
Barramundi used to have a reputation for muddyness in flavour, though with developed farming and catch methods this shouldn't be present in fresh fish.
Sustainable Alternatives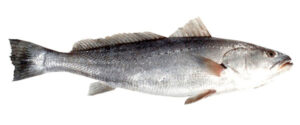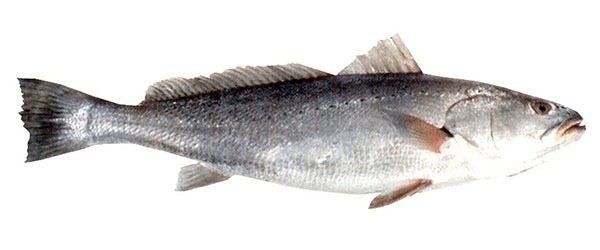 MULLOWAY have similar characteristics to Barramundi. It has large, firm flakes of flesh suitable for grilling and remains moist and sweet when cooked on the bone or 'en papilotte'